Process description
Process description The main principle of continuous advancing mandrel process is to use glass fiber reinforcements in the circumferential direction of pipe. Hoop rovings provide strength to GRP pipe against circumferential and external loads. Chop rovings inside of pipe structure empower the strength against longitudinal loads and multi direction loads. Silica sand is used in the pipe core and enables the pipe to have a sandwich structure. In some special cases, vinylester and other resins can be used instead of polyester resins.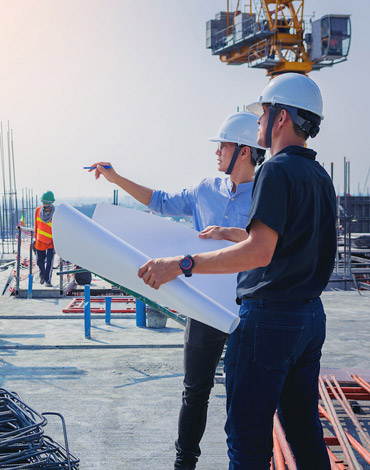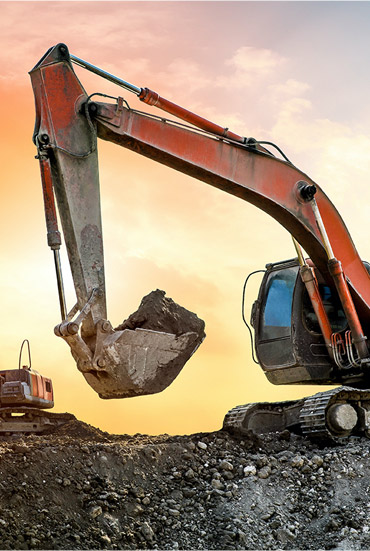 Production line
All continuous filament winding pipe production operations are performed on the CFW Machine. The GRP pipe is produced continuously, cut at the required length, the spigot diameter is calibrated on-line and the pipe is immediately ready for testing and installation. Technobell also designs and supplies various CFW Auxiliary Machines (Pipe Hydro-Testing Machine, Sleeve Grooving Machine, Off-line Rectification Machine, Sleeve Hydro-Testing Machine, Sleeve Joining Machine and Pipe Transport Trolley) and the Universal Testing Machine.
High level of automation
The CFW Machine is completely digitally controlled by an advanced PLC controller. All machine operations and the dosing system are controlled by computer. Remote connection can also be used for off-site support and troubleshooting thus allowing the client to save time and run the production smoothly 24/7.
GRP Pipe
GRP Manholes
Tanks and Water retention systems
GRP Fittings
GRP Full Face Coupling
Special applications
Our philosophy is based on a conceptual approach inspired by vision and design
Construction equipment, engineering, planning and innovation
For more than 30 years, Byron Group has earned one of the finest reputations across the globe for construction engineering service that achieve our client's vision
LAB EQUIPMENT (UNIVERSAL TESTING MACHINE)
The Universal Testing Machine (UTM) is used to test the tensile stress and compressive strength of materials. It can perform many standard tensile and compression tests on materials, components, and structures such as:
-axial tensile according to ASTM D 638,

-hoop tensile for DN >250 mm up to 2000 mm – split disc method according to ASTM 2290,

-hoop tensile for DN > 2000 mm up to 4000 mm – short strip method according to ISO 8521 method D,

-flexural strength according to ASTM D 790,

-compression according to ASTM D 695 and

-pipe stiffness according to ASTM D 2412.
GRP FITTINGS
Another advantage of the GRP pipe system offered by Technobell are customised fittings.
Technobell know-how and equipment enables the manufacturing of a full range of GRP fittings such as:
elbows,
tees,
reducers (concentric, eccentric),
flanges (fix, loose, blind),
wyes,
sleeve joints and
GRP pipe fittings cover many components that connect pipe ends for in-line, offset, multi-port, and mounting configurations.
Fitting cross sections are circular in shape to mate with the pipe sections they are connecting. They are used in pressurized applications and non-pressure applications such as drainage, waste, and vent systems.
GRP pipes are joined with:
GRP Sleeve,
GRP Flanges,
GRP Lamination – welding and
others.
We are your trusted manufacturing & engineering partner
We have a
professional team of construction

workers and auditors for your company
Lithuania
Superlight has been selected for the Verkiu & Kareiviu Rain Water Collectors , in Vilnius, Lithuania
Akkuyu NPP Sea
First successful transportation of the Turkey's largest eccentric reducers produced for Akkuyu Nuclear Power Plant has been realized by Superlight .
ZİGANA Tunnel
Superlight is a solution partner in the ZİGANA Tunnel Project.. The installation of the special design Superlight GRP pipes continues..